Cardiff Child Friendly Promotional Video
Cardiff is the first UNICEF UK "Child Friendly City". A place that puts childs rights at the heart of everything we do. Check it out!
Cardiff is providing children with an education that teaches children about their rights and empowers them to claim them through UNICEFs Rights respecting schools award (RRSA)
We want to make sure children and young people have a voice, this video shows you some ways we try to make that happen.
Cardiff and Vale made a commitment to embed childs rights across the health board! Find out more here. 
Children's Commissioner: What should a child in Wales expect in their education?
What are children's rights.
A short animation showing how the Welsh Government considers children's rights when making policies.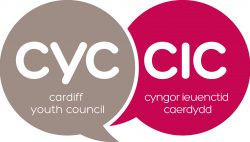 Ever wondered whose city this is? Who makes the decisions in Cardiff and how can you get your voice heard?
This short animated film made by Cardiff Youth Council Productions gives you all the answers.