Cardiff Child Friendly Strategy
Cardiff Council Leader Huw Thomas & Cabinet Member for Education, Employment & Skills and Deputy Leader, Cllr Sarah Merry talk about the launch our Child Friendly Cardiff Strategy to coincide with World Children's Day.
What are children's rights.
A short animation showing how the Welsh Government considers children's rights when making policies.
Unicef Baby Friendly Initiative – In this video, we look at the importance of developing close, loving relationships with babies in their early days and weeks.
Rights respecting Schools – Unicef works with schools to create safe and inspiring places to learn, where children are respected, their talents are nurtured and they are able to thrive.
Children's Commissioner: What should a child in Wales expect in their education?
Child Friendly City Advisory Board members talking about Child Friendly in Cardiff.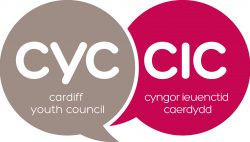 Ever wondered whose city this is? Who makes the decisions in Cardiff and how can you get your voice heard?
This short animated film made by Cardiff Youth Council Productions gives you all the answers.