Cardiff Healthy and Sustainable Pre-school Scheme (CHaSPS)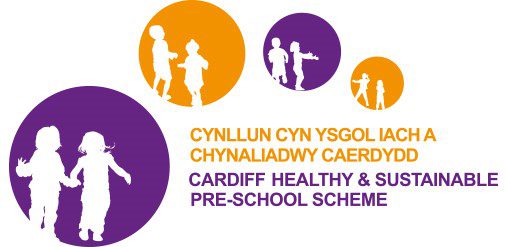 The Healthy and Sustainable Pre-school Scheme has been developed as an extension of the Welsh Network of Healthy School Schemes (WNHSS) and the criteria have clear parallels with the WNHSS National Quality Award.
A healthy early years and childcare setting can therefore be defined as one which 'actively promotes and protects the physical, mental and social health and well-being of its community through positive action. This is done by means such as policy development, strategic planning and staff development, and with regard to its ethos, physical environment and community relations.'
The Healthy and Sustainable Pre-school Scheme is a national accreditation scheme which acknowledges pre-school settings as contributors to children's health and well-being. Settings who embrace CHaSPS will be accredited and recognised for their endeavours in promoting physical, mental, social and emotional health.
Settings will work towards achieving CHaSPS Status by evidencing the good work undertaken against each criteria for these key health topics;
Initial phase,
Physical Activity and Active Play,
Nutrition and Oral Health,
Mental and Emotional Health, Wellbeing and Relationships.
Safety,
Environment,
Hygiene,
Workplace Health and Wellbeing
Accreditation is an exciting and important part of the CHaSPS process where settings receive congratulations and official recognition of the work they have undertaken. A Healthy Pre-school setting is one which, not only work towards accreditation, but embeds and embraces health and wellbeing within its day to day life.
Healthy Lunch Ideas
The Cardiff Healthy and Sustainable Pre–School (CHaSPS)
Team have put together some useful information to
support parents/carers with ideas to prepare healthy
lunches at home and for healthy packed lunches. This
information is being provided as some settings may
temporarily stop providing meals due to COVID-19 and
some families may be new to making packed lunches for
their child/children. It will also be a great help for providing
new healthy lunch ideas for the parents/ carers to prepare
with the children during the setting/school holidays.
Healthy Lunch Ideas – Settings, English (0.9mb PDF) 
Healthy Lunch Ideas – Settings, Welsh (0.9mb PDF) 
Recipes can be found here