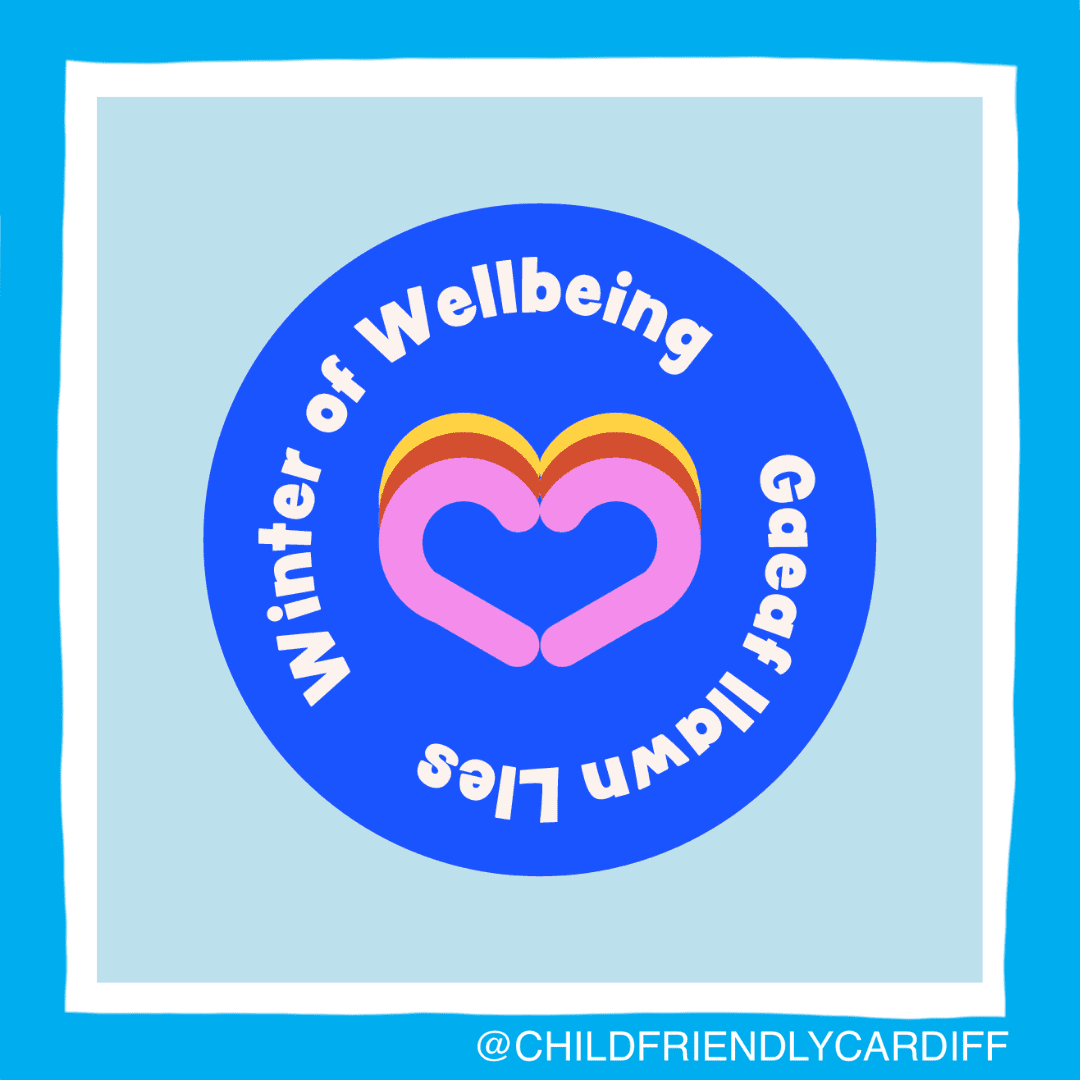 Cardiff is currently on a mission to become the UK's first UNICEF accredited Child Friendly City – putting Child Rights at its core.
In the summer of 2021, CFC held the Summer of Smiles, a city-wide festival to ensure all young people have the opportunity to enjoy their rights. The success of the Summer of Smiles lead to the development of the Winter of Wellbeing; embedding the UNCRC in its delivery.
The Winter of Wellbeing was spread across the city, with workshops and events taking place in various locations, with something for everyone. The festival was centred around a CFC (Child Friendly Cardiff) pop-up in St David's Centre.
Over six weeks from February to March, it became a hot spot for children, young people and families to relax, create, and play (UNCRC – Article 31). An abundance of partner organisations set up shop in the pop-up during the Winter of Wellbeing, creating opportunities for children to partake in a wide variety of experiences, combining learning and having fun. With organisations like Green Squirrel and Ghosts taking centre stage, as well as activity such as medieval games and table football, just to name a few.
The pop-up soon became a space that combined the diverse interests of Cardiff's young people (UNCRC – Article 2).
At the front of the pop-up, visitors had the opportunity to share their views and experiences of the Winter of Wellbeing (UNCRC- Article 12).
"I love this place!"
"I made new friends"
"Thank you for a lovely time"
"(It was) great to explore"
The feedback received has inspired Child Friendly Cardiff to continue this approach with the Summer of Fun coming later this year.
See you there!
---